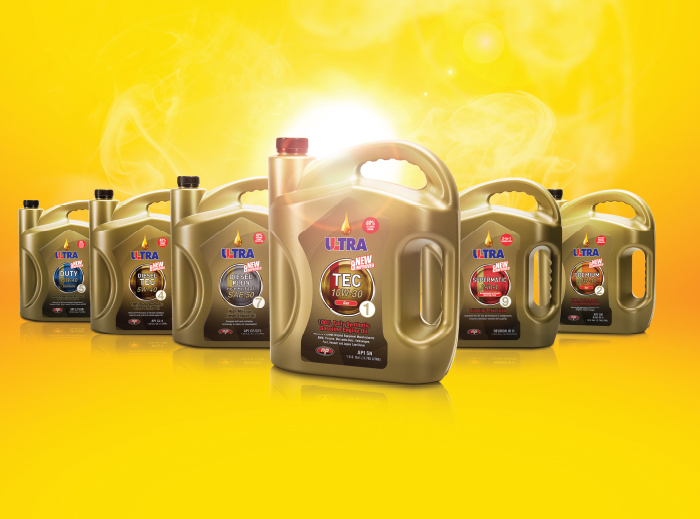 "Ultra Lubricants get you home under any condition"
Our operations are conducted according to international laboratory accreditation requirements and we are registered with the Chevron-Texaco General Test Survey Programme, with our laboratory being linked to the Institute of Petroleum in London. Additionally, the Trinidad and Tobago Bureau of Standards (TTBS) regularly calibrates the measuring and test equipment used in our laboratory. Furthermore, our range of services include:
Blending Operations:
First class manufacturing operations and robust distribution channels ensuring the reliable supply of high-quality products throughout the Caribbean
249 Stock Keeping Units (SKUs)
Blending Capacity of over 20 Million liters per annum.
Over 50 different lubricants manufactured falling under the following classifications:

Engine Oils
Greases
Transmission Fluids
Coolants
Gear Oils
Synthetic Compressor Fluids
Industrial Oils
Contracted blends for international brands:
Over the years NP has enjoyed opportunities to blend for other multi-national lubricant brands thus putting Ultra Lubricants on par with the quality of other international lubricant brands.
ISO 9001 Certified Laboratory Facility:
Linked to the Institute of Petroleum, London
Laboratory equipment calibrated by the Trinidad & Tobago Bureau of Standards (TTBS)
Technical Support Services:
Highly Trained Lubrication Staff with Society of Tribology & Lubrication Engineers (STLE) certifications in Certified Lubrication Specialists (CLS) and Oil Monitoring Analyst (OMAI)
After Sales Services – Oil analysis, Lubrication Consultancy, Lubrication Seminars, Waste Oil Disposal
Used Oil Analysis – Industrial Customers
Ever wondered what your used oil is saying about the condition of your engine? Did you know that NP's Laboratory testing service can be a valuable tool in your ever-demanding need for preventive and predictive maintenance? It provides state-of-the-art techniques in used oil analysis, allowing the user to control and reduce maintenance and repair costs. The system is geared to provide you, the user with fast, low cost, easy-to-read reports enabling valuable information to be obtained at a glance.