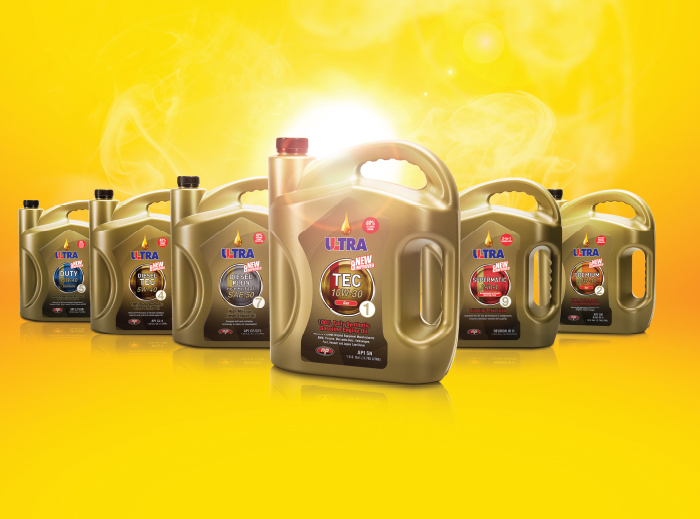 "You already trust our quality products… now you know why"
Our Ultra Lubricants range of products adheres to the strict, quality standards stipulated by the American Petroleum Institute (API), the Society of Automotive Engineers (SAE) and the American Society for Testing Materials (ASTM). By adhering to these standards, NP ensures its products rank in performance with any established international brand. Ultra lubricants have also achieved Original Equipment Manufacturer (OEM) Certification from certain major engine manufacturers such as Cummins, Detroit Diesel Corporation, Mack, Volvo and Renault thus giving you the confidence to switch to the Ultra Lubricants brand which guarantees longer engine life at an affordable price.
Specifically engineered and designed for our demanding tropical climate, the Ultra Lubricants brand represents the next generation in lubricant technology and keeps apace with an ever-evolving market with innovation and the introduction of new products that perform under the rigours of the exacting specifications of a range of today's modern vehicles, making the NP Ultra Lubricants line a brand that has been trusted throughout the region for decades.
Why Ultra Lubricants?
Designed for Tropical Climates
Specifically engineered for our humidity and extreme temperatures
Frequent Stopping and Traffic
Developed for our driving habits and roadways
Promotes efficient engine operation
Meets the exacting specifications of today's vehicles